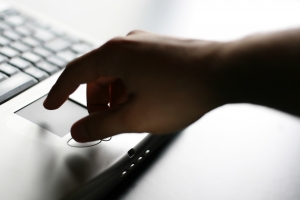 I meant to link this from Russell Moore when he first posted it. Should a Christian Fire His Too-Hot Hygenist? He also gets extra points for using "anti-dentite."
Lore Ferguson's writing is a new discovery for me, but I've loved everything of hers I've read. I even want to have my picture taken in a field of wildflowers, because maybe if our blog photos look alike my writing will look like hers (that makes perfect sense inside my head, by the way). I loved her post Who Will Teach the Women Who Want to Be Taught? when it first appeared on Project TGM. The Gospel Coalition liked it too.
The Domestic Kingdom blog is a daily read for me, but somehow I missed this one when it first appeared. I providentially found it there the other day as I was absently clicking around links: Unanswered prayers and adultery. It's not about marital adultery, but adultery against God. And it's very convicting.
My husband and I both got progressive lenses recently. His text to me after leaving the optometrist was, "Fool, take off the glasses and come home." Ha!