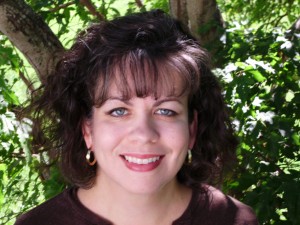 My name is Staci Eastin. I am a Christian, a wife, a mother, a homeschooler, and a writer. I live in Southeast Missouri, and we worship and serve at Cape Bible Chapel.
My book, The Organized Heart: A Woman's Guide to Conquering Chaos was published by Cruciform Press in March of 2011. I'm currently working on a second book. You'll hear more about that soon.
When I'm not writing or driving one of my kids somewhere, I enjoy reading, knitting, jogging very slowly, and watching the St. Louis Cardinals. I also help behind the scenes with social media and marketing for Cruciform Press.
What is this blog about?
I try to have a new post up every Tuesday, though that doesn't always happen. Throughout the week I post links to other articles I've enjoyed and book reviews. For my posts, I write about Christianity, books, and life in general.
Sometimes I try to keep it light. I also write about stuff my kids do, but I do that less and less as they get older and desire privacy.
I also explore my youngest-child issues,
I do book reviews (some positive, some not so positive).
And whatever I happen to be mulling at the time.
I also post every other Monday at Out of the Ordinary. I occasionally contribute to the women's channel for The Council of Biblical Manhood and Womanhood.
What's in a name? When I first starting blogging (way back in 2004, when you had to explain to people what a blog actually was), I gave the members of my family pseudonyms. This was never meant to deceive, as real-life friends and family read the blog from the start. I simply hadn't sorted out how much I should reveal. I mean, do my children want future employers to be able to read about the Stomach Flu of 2006? Now the pseudonyms have kind of stuck. Especially Theodore, the one I use for my husband. Sorry if that confuses you. I only have one husband and three kids.
Speaking If you are interested in having me speak at your event, please see my speaking page.
Want to stay updated? Please subscribe to one of the options below. Thanks!