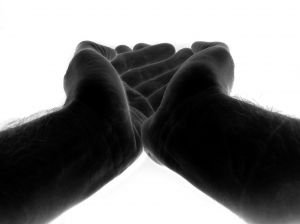 Last night our church's small groups resumed for the spring semester. We host the youth girls. Yesterday was a busy day. It began with an unplanned trip to the dentist and snowballed from there. By the time evening rolled around I was a few short steps away from raving lunatic (which is interesting, in light of yesterday's post).
My husband is out of town and therefore not here help with the last minute tasks like moving our kitchen chairs downstairs. Our dogs, who usually go quite happily to their kennel to nap for the evening, were protesting their confinement. If you're already feeling frazzled, two dogs barking does nothing to soothe your nerves. Trust me on this.
My daughter finished her piano practice, assured me that she was more than capable of seeing to the rest of the preparations, and sent me off to take my youngest to his program at the church. As we got in the car I was practicing in my head how I was going to tell our youth pastor I couldn't host small group one more day. Then my son piped up from the passenger seat: "So apparently our house is a complete disaster."
Between my daughter shooing me out the door so she could get on with readying the house and my son's gentle sarcasm, I was able to laugh at myself. I got him to church on time and returned home to find the girls and my co-leaders happily munching the snacks my daughter had pulled out of the oven. The chairs were in place, the throws that had littered the floor were folded and put away, and the dogs were quiet in their kennels. And nobody (except for my daughter) knew how nuts I had been 30 minutes earlier.
So I'm thankful…
That my husband gets home today.
That my daughter stepped up and got the house ready.
That my kids are able to handle my crazy with a sense of humor. I hope it's not a skill they'll need to continue to hone.
That small group went well. The girls and the other leaders bless me to no end.