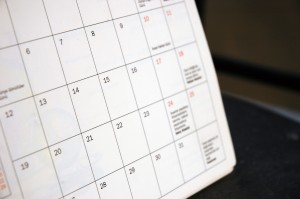 Sitting…on the couch.
Drinking…water.
Waiting…for the homeschool student to get ready for co-op.
Thinking…that I don't like co-op on Monday nearly as much as I did on Friday. I'm thankful that this is just a temporary change.
Ready…for Bible Study this afternoon.
Using…Joy! — A Bible Study on Philippians for Women by Keri Folmar. It's excellent.
Excited…about The Gospel Coalition Conference. Twenty-four hours ago, I didn't think I'd be going. What a difference a day makes!
Thankful…that last week's headaches are gone. Every headache sufferer in this house was down at one point. I hope this week is better for all of us.
Ready…to review Gospel Amnesia by Luma Simms. I'll have it up tomorrow, Lord willing. Sneak preview: I highly recommend it.