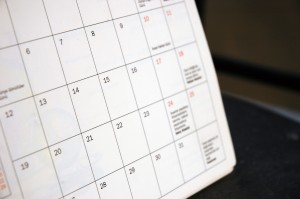 Sitting…on the couch.
Drinking…water. I thought about brewing another pot of coffee, but didn't. This morning did have the makings of a two pot day.
Waiting…for my homeschool student to wake up. He's been fighting a cold for week, so I'm letting him rest.
Recovering…from a fun Christmas and New Year. Todd was on vacation, so from December 27 to January 2, we were basically on "active rest."
Slowly…getting back in the groove of alarm clocks and schoolwork.
Thankful…that I did get the office set to rights over the break. I had never been so behind on filing before (and that's saying something).
Chagrined…that I've fallen short of each of my New Year's Resolutions this soon.
Reading…Jayber Crow. Besides loving Wendell Berry's beautiful writing, I enjoy recognizing all the regional speech patterns he uses. I didn't grow up too terribly far away from Northern Kentucky, so phrases like "of a night" rather than "during the night" and "feesh" instead of "fish" ring familiar.
Also reading…Modest by RW Glenn and Tim Challies.
Hearing…the stirrings of my sleepy-head child. Time to get on with the day.