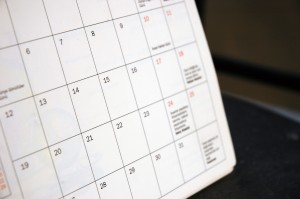 Sitting…on the couch.
Drinking…coffee. Black.
Complaining…about the weather. It's silly, but it's true. I consider summer something that must be endured in order to have autumn as a reward, so 70 degrees in December doesn't make me happy.
Realizing…that complaining about the weather is fruitless and silly.
Convicted…as I consider people who live and work as missionaries in places where the weather is harsh. I should really be quiet and get over myself.
Reading…The Gospel According to Jesus by John MacArthur. Another one of those books I've been meaning to read for a long time and haven't gotten to.
Anticipating…starting Radical by David Platt with the youth next semester.
Listening…to David Platt's sermon from Together for the Gospel. It was the most powerful talk I heard that week. I also liked it because he addressed some misconceptions that in Radical he was advocating a poverty gospel.
Almost ready…for Bible Study today. We're working through Joy!: A Bible Study of Philippians for Women. We've all been blessed by it.
Wondering…if I'm wearing the same shirt I wore last week for Bible Study.
Thankful…that my friends won't care if I am.
Ready…to get going with the rest of my morning.