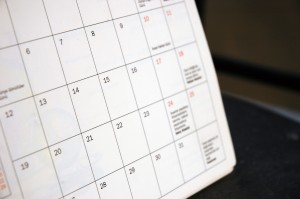 Sitting…on the couch.
Eating…nachos.
Plugging…the new group blog I'm excited to be a part of. Out of the Ordinary debuted yesterday, and we're thrilled at the enthusiastic response.
Adjusting…to the new schedule. My daughter started public school this year. That makes two kids in school, and one kid homeschooling.
Thankful…that everyone is off to a good start this year. My daughter has concluded that the public school day could end at noon if less time was wasted, but I don't think her opinion is going to make a difference.
Missing…the older two. I'm thankful for good schools that offer them lots of opportunities, but I like having them around during the day.
Wishing…that the weather would cool off already. I'm not a fan of triple-digit heat indices at any time of year, but it's September now, so it's time for cooler weather.
Preparing…for co-op tomorrow. This is also a new venture for us. My son enjoyed the first week, but his mother forgot to get the required materials for two of his classes. Oops.
Anticipating…a busy weekend. Saturday will begin with getting the oldest to the school to catch a 4:30 am bus to his cross country meet. And that's the easy part.
Thinking…about God's self-sufficiency and common interpretations of Genesis 3:16. (For interesting thoughts on God's curse on Eve, see this blog post by Amber and also this more detailed analysis by Wendy Alsup.
Noticing…that many books aimed at women either misunderstand the problem (what women desire), or the solution. (For the record, I agree with Wendy and Amber.)
Reading…Captivating by John and Stasi Eldredge. I read it a while ago and disagreed with much of it. I didn't review it, though, because I didn't feel up to "going there." I'm realizing that the Eldredges actually were correct on what women desire, but they have an incorrect view of God's self-sufficiency. That's kind of a big deal, and I'll be talking about that Monday. (Lord willing.)
Realizing…that this status report is turning into a full-blown post. I'll end it here.