I am thankful that it's finally autumn. Fall is my favorite season ever. My love for this season is heightened by the fact that the beginning of fall means that summer is over. I love living in a place where we have four distinct seasons, but summer is my least favorite. I enjoy summer at its start. The first days of swimming, warm sun, and lightning bugs are all fun, but I get weary of the heat. Six weeks of summer is plenty, in my opinion.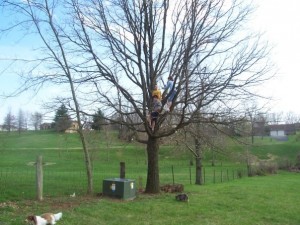 But autumn. Ahhhh. I think I could live in autumn forever, but I would probably not appreciate it as much if I did. I think it's the brevity of autumn that helps make it so dear.
So I am thankful for autumn. I am thankful for crisp days, changing leaves, and evenings spent wrapped in quilts and relishing that we're snug in our house.
I am thankful for a big yard with lots and lots of trees.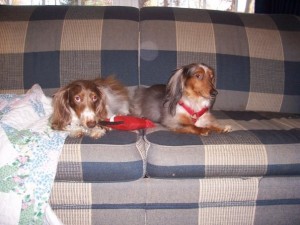 I am thankful for cute, furry dogs who cuddle with me under the quilts while I read and watch TV (and cheer on the Cardinals. I had to work baseball in here somehow.)
But put them all together?
Leaves in my house. Furry, low-to-the-ground puppies are like magnets for fallen leaves. We could do a decent leaf identification project just by gathering leaves off the kitchen floor.
So I sweep, and vacuum, and sweep some more.
But that's okay, because fall is worth the trouble.
Each Thursday, my friend Kim and a few other bloggers list things they are thankful for. Today I am joining them.